Semantis is specialized on the design and development of decision-support software applications with built-in intelligence in order to optimize the processing and control of problems of higher complexity.

Typical computer applications organize and process data much more efficient than humans. But they leave the user alone if information (instead of data) has to be processed, complex business problems occur and complex decisons have to be made. Software by Semantis helps to solve complex problems and decision making processes by applying "intelligent" software components. These are able to find optimized solutions which are offered to the user. Thus companies and organizations are enabled to establish a higher level of competence and quality. Hence, intelligent software applications redeem much faster.
To realize and implement such systems we concentrate on advanced software technologies from Artificial Intelligence and knowledge processing and other methods of Computational Intelligence. Semantis also gives advice in all other questions of using progressive and innovative software technologies.
Primary fields of applications:

---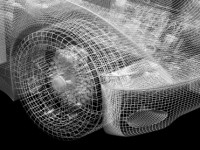 Technical products and systems - e.g. modern vehicles - become more and more complex. The maintenance and diagnosis of such vehicles require knowledge-based solutions with built-in intelligence which guide the technicians through the entire diagnostic and repair process or behave as an intelligent assistant. Our smart and adaptive diagnostic solutions enable you to provide your best service and diagnostic know how to your entire service staff companywide.
› CC Diagnostics
› Raptor Diagnostic Suite
---
The current financial crisis exhibits this fact more than clear: A deep analysis and simulation of risks is indispensable and more important than ever. To answer questions as "What ... if ...?", "What is the profit or loss of ...?", "Where is the highest risk concentration in a portfolio?" promptly and mathematically substantiated is a must for today. Our smart solutions allow the quick development and execution of complex simulations and risk scenarios for a broad range of financial purposes.
› CC Risk & Simulation
› SimKit
---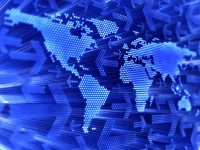 Many optimization and scheduling problems as the highest possible utilization of machines, vehicles and trucks, the minimization of costs for stockkeeping and transport, the optimization of a job-shop schedule etc. are marked by an extremely high degree of complexity. From a sheer unmanageable variety of alternatives good solutions have to be found. Typically such problems are almost unsolvable. Intelligent solutions can help to save significant costs.
› CC Optimization